Heather Lambert










hi.

---
I'm a librarian and information professional, living just outside Nashville, Tennessee. I currently work as the Continuing Education Coordinator for the Tennessee State Library and Archives as well as on freelance projects. My partners and I speak about fundraising, social media, staff development, emerging technologies, and brand creation.

My current professional interests include helping libraries communicate change effectively, creating better reward and retention programs for staff, aiding libraries in finding funding, and working with libraries to craft and control their brand identity.



I've been lucky enough to work in a variety of professions- from non profit management, teaching, sales and corporate training. I use this diverse experience to navigate the exciting and complex world of libraries. I love libraries and I love library staff. This institution is worth nuturing, protecting and growing! The people who work in libraries are intelligent, dedicated to service, curious, fun and caring. It's a pleasure for me to work with and for them.




Powered by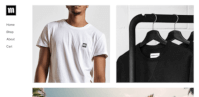 Create your own unique website with customizable templates.